UK Flexicare Group sets up unique $15 million medical products manufacturing plant in Bandaragama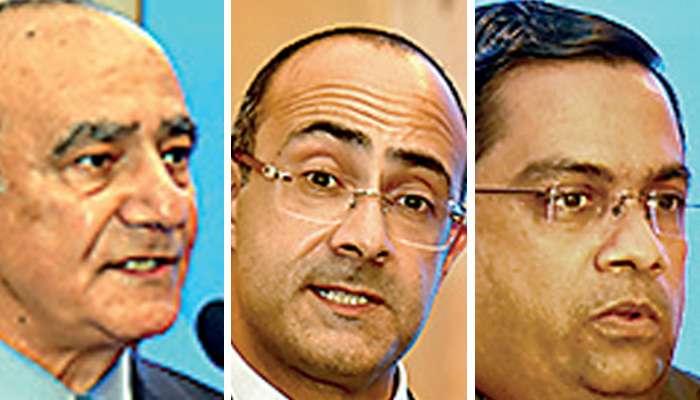 President of Flexicare Dr. Ghassem Poormand
Managing Director of Flexicare, Hash Poormand
Managing Director of Flexicare Lanka, Sanjeeva Jayasinghe
---
Flexicare Lanka, a wholly owned subsidiary of Flexicare Group, UK, announced on Friday that it has set up a modern, state-of-the-art manufacturing facility in Bandaragama with a total investment of over $15 million.
This is the first time in the history of manufacturing in Sri Lanka that a state-of-the-art medical device production facility has started operations in the country.
With more than 90% of the production destined for export, Sri Lanka places itself for the first time on the world map of the production of medical consumables.
Flexicare Lanka will employ over 600 people in its first phase as it ramps up production from its current workforce of 150 with plans for a second expansion in due course.
The Bandaragama facility began construction in 2019 and is now fully operational. In an event planned to mark this historic occasion, the site will be officially inaugurated by Finance Minister Basil Rajapaksa on 17 November.
"Flexicare has invested over $15 million in this project to support the growing demand in the region for high quality medical products. Not only the leading manufacturer of medical devices in Sri Lanka, but in collaboration with the BOI and government agencies, we are the first entity to introduce ethylene oxide terminal sterilization technology here, enabling us to produce sterile products for our clinical environments," said Flexicare Group President Ghassem Poormand.
"With the advent of the COVID-19 pandemic, there has no longer been a significant time when vital and vital products are made available and accessible for our patients. Flexicare Lanka has been instrumental in ensuring urgent medical devices are delivered across the globe," added Managing Director Hash Poormand.
Flexicare is a leading private designer, manufacturer and supplier of medical devices with over 30 years of experience in the healthcare industry. Headquartered in the UK, Flexicare has extended its international reach to over 110 countries, supported by wholly owned subsidiaries and scientific offices in the US, South America, the Netherlands, Germany, Italy, in Turkey, Jordan, Egypt, India, Sri Lanka and Malaysia. , Korea, China, Japan and Australia.
With state-of-the-art manufacturing facilities in key markets, the company has continued to expand its operations and capabilities which serve to provide a vertically integrated business model that has full control over production and supply chain. supply of his anesthesia. and respiratory portfolio.